NEF Fellow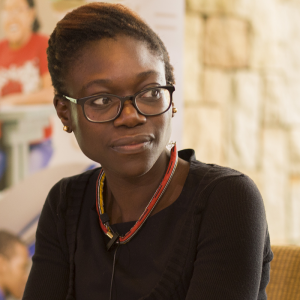 Tolu Oni
Country:
Nigeria
Area of Research:
Public Health Medicine & Policy
Institution:
University of Cape Town
Einstein Challenge:
Tolu is working on establishing the Research Initiative for Cities Health and Equity (RICHE), an interdisciplinary research programme for urban health research in Africa. The RICHE program will be a platform to address urban health inequity and to identify creative strategies to address complex population health and broader societal challenges through a coordinated and intersectoral partnership between academia, civil society and government.
Tolu Oni is Co-lead, Global Diet and Activity Research Group at the University of Cambridge, and Honorary Associate Professor, University of Cape Town. A Public Health physician/Urban Epidemiologist, she leads the Research Initiative for Cities Health and Equity (RICHE), a
transdisciplinary urban health research collaborative providing evidence to support the implementation of healthy public policies.
RICHE activities include Systems for Health projects: investigating how urban systems can be harnessed for health; and Health Systems projects: integrated health systems responses to changing patterns of disease and multimorbidity in the context of urbanization. She has published over 40 manuscripts in international journals and has given presentations at international academic (urban health, HIV, TB) and non-academic meetings including the United Nations High-Level Political Forum for Sustainable Development; and the World Economic Forum (WEF) Annual Meeting and she is co-Chair of the Global Young Academy.
BACK TO PROFILES