NEF Fellow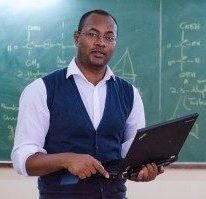 Komminist Weldermariam
Country:
Ethiopia
Area of Research:
Software innovations for education
Institution:
IBM Research Africa – Kenya
Einstein Challenge:
Kommy hopes to create intelligent systems that help shape the future of education and healthcare in Africa.
Komminist (Kommy) Weldermariam was born in Arba Minch, Ethiopia in a low-income family setting. Determined to get out of his harsh living conditions, he turned to education. His drive and an insatiable curiosity of how things worked led him to science. Kommy earned his Bachelor's degree in computer science from Addis Ababa University, Ethiopia and Master's degree in technology from India Institute of Technology, Bombay. He earned his Doctorate degree from Trento University, Italy.
Kommy's education and research career in development is focused on creating innovative solutions that impact lives. He is developing evidence-based solutions that aim to transform education in Africa by individualizing its delivery to each child. Success in education will create future African scientists and create citizens that can compete and position the continent on a global level.
Kommy has co-authored more than 55 scientific articles based on projects in the areas of software systems, security and education technologies. He has served as scientific committee and organizer for various conferences worldwide. He is a recipient of several awards including paper based awards, and the Experienced Level and Managerial Recognition awards from IBM.
Forbes recently profiled his work in their Wilds Duck podcast. Kommy believes that by deploying cognitive, mobile, and analytics technologies in poor districts, educators can create early warning systems to identify which schools – and even which students – are most at risk to fail. He is currently a Research Staff Member and Research Manager at IBM Research Africa, managing a team of world class scientists focused on Cognitive and Artificial Intelligence technologies to solve Africa's grand challenges.
BACK TO PROFILES