NEF Fellow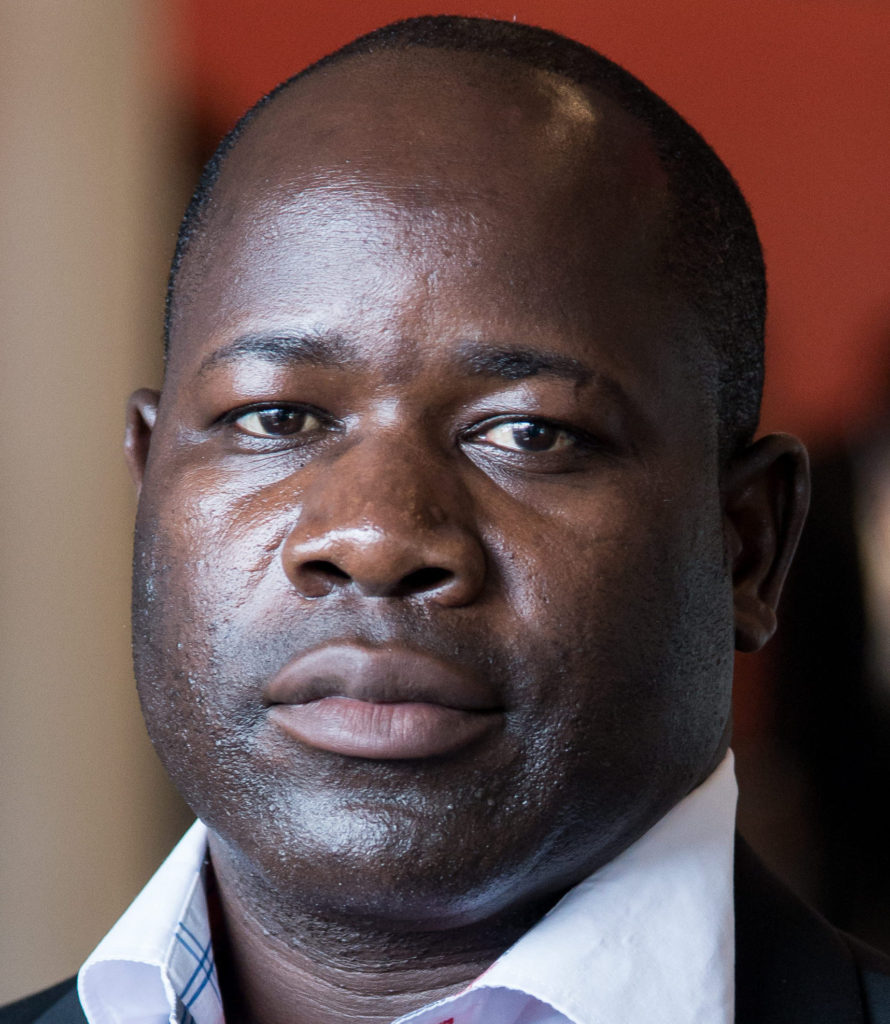 Kevin Dzobo
Country:
Zimbabwe
Area of Research:
Stem Cell Biology and Regenerative Medicine
Institution:
International Centre for Genetic Engineering and Biotechnology & University of Cape Town
Einstein Challenge:
Kevin hopes to bring stem cell-based treatments to patients. To do this, he hopes to develop easier and cheaper methods or technologies to stimulate stem cells into tissue-forming cells that can be used to treat several diseases and pathological conditions.
Kevin was born and grew up in Mutare, Zimbabwe. He grew up seeing people suffering from different diseases such as malaria and HIV/AIDS and this sparked a desire to find cures for these diseases. He always knew that his career would be health-related and he drew inspiration from his mother, who he calls his greatest teacher and motivator. Kevin obtained a Bachelor of Science and an Honours Degree in Biochemistry with Distinction from the University of Zimbabwe. He was awarded the University Book Prize for his efforts. He then spent the next four years working in the private sector in a pathology laboratory and a production company.
Kevin then went on to pursue a Master of Science in Molecular and Cell Biology at the University of Cape Town. Once he completed his master's degree, he immediately started his PhD in Medical Biochemistry at the University of Cape Town with his research focusing on understanding tissue growth and repair, specifically focusing on a specialized cell type called fibroblasts. These cells synthesize the structural scaffold of tissue called the extracellular matrix. The extracellular matrix and fibroblasts are important constituents of the tumor microenvironment and influence processes such as carcinogenesis, tumor invasion and metastasis. As a postdoctoral fellow, Kevin then expanded the use of the extracellular matrix into stem cell differentiation and regenerative medicine. Much of his work focuses on utilizing biomaterial systems including the extracellular matrix to direct embryonic and mesenchymal stem cells to create functional body tissue in the laboratory. In 2011, he was awarded the competitive Arturo Falaschi International Centre for Genetic Engineering and Biotechnology (ICGEB) International Postdoctoral Fellowship to conduct research on stem cell differentiation and cancer. In 2014, he was awarded the prestigious South African National Research Foundation Research Career Award to study stem cell differentiation for use in tissue engineering and regenerative medicine and the role of cancer stem cells in carcinogenesis.
Kevin believes the understanding and utilization of stem cells will unlock breakthroughs in longevity and therapeutic solutions to chronic diseases and regenerative medicine. Kevin's research hopes to address fundamental questions regarding signaling molecules in stem cell differentiation and diseases which would translate into better therapies and possible quantitative biomarkers of cancer. Kevin is leading an inter-university collaboration between ICGEB/University of Cape and the University of Pretoria on developing a 'stem cell-ECM' bandage or patch which when fully developed can be used on injured tissue.
Kevin is currently a Senior Research Scientist (as a principal investigator on STEM Cell and Cancer Biology) with ICGEB and a Lecturer at the University of Cape Town in the Department of Integrative Biomedical Sciences. Kevin is an Associate Editor of the Biomedical Research and Therapy Journal and Editorial Board member of the Annals of Stem Cell Research and Therapy Journal. He was also recently elected founding Vice President of the African Tissue Engineering and Regenerative Medicine International Society (ATERMIS) for three years.
BACK TO PROFILES