NEF Fellow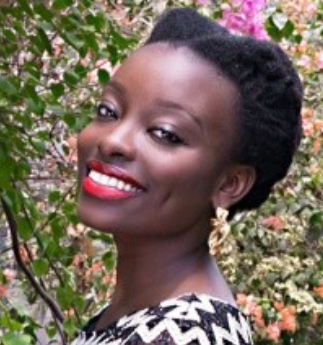 Ebele R. I. Mogo
Country:
Nigeria
Area of Research:
Medicine
Institution:
University of Cambridge
Einstein Challenge:
Ebele's research focus is to catalyze evidence-informed, transformative and collaborative investments across the continent, which will produce health and wellbeing rather than produce or simply treat diseases. She strives to enable Africa's future to be one where people thrive and are in good health.
Ebele aims to transform societal systems to produce health and wellbeing through evidence informed and collaborative investments across sectors. She has a keen interest in the urban transition and the rise of non-communicable diseases, critical and inter-related phenomena taking place on a global scale which need to be better managed to produce health and wellbeing. She continues to move this work forward at the Global Diet and Activity Research (GDAR) Network within the MRC Epidemiology Unit. In her role as a Research Associate, she develops and manages cutting edge research projects and partnerships centered on the prevention of non-communicable diseases (NCDs), in African and Caribbean countries.
Previously, she completed a postdoctoral research fellowship at McGill University Faculty of Medicine. She also has a Bachelor's degree in Biomedical Sciences with double minors in Biology and Psychology from the University of Waterloo, a Masters in Global Health and Public Policy from the University of Edinburgh, and a Doctor of Public Health degree from the Colorado School of Public Health.  Ebele has worked on global public health projects in diverse contexts that include North America, Europe, Africa, and Asia, and with a wide array of organizations. They include governments, academia, international organizations such as the WHO and UNICEF, venture funded startups and civil society. She is the Board President of Engage Africa Foundation, a volunteer-run organization through which she develops health promotion, policy advocacy and stakeholder engagement initiatives to prevent and manage non-communicable diseases in Africa. She is also the Principal of ERIM Consulting, an advisory firm, which provides technical expertise in the design, execution and evaluation of transformative public health initiatives.
BACK TO PROFILES