NEF Fellow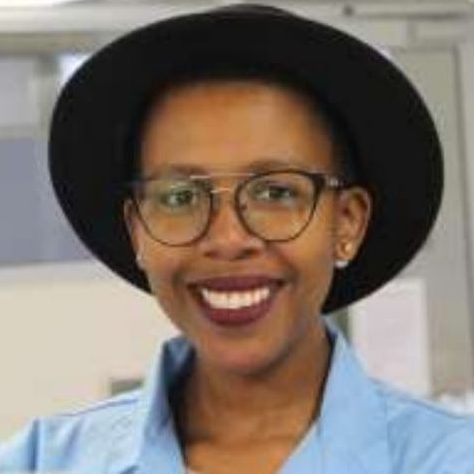 R. Fanelwa Ajayi
Country:
South Africa
Area of Research:
Chemistry
Institution:
University of the Western Cape
Einstein Challenge:
Fanelwa seeks to create a community-based science, technology, engineering and technology (STEM) laboratory where schoolchildren, particularly those from impoverished families, such as herself, so they can truly learn about STEM before tertiary education.
Fanelwa is a senior lecturer at the Chemistry Department of the University of the Western Cape (UWC) and research lead at the Enzyme Sensor Laboratory, SensorLab, of the same university. She teaches Physical Chemistry at second and third years and at honours level, and is involved in postgraduate research supervision. Fanelwa has been at the UWC for the past 17 years during which she completed both her undergraduate and postgraduate studies, and later a PhD in 2011, and has been employed by the same institution since 2009. At SensorLab she specializes in research that involves the development of drug (particularly HIV and TB treatment) metabolism sensors and the synthesis of various green method synthesized metallic nanomaterials while finding biological applications for them. Fanelwa is the author of twenty-nine peer-reviewed publications in leading international journals such as Electrochimica Acta and Sensor and has contributed towards the completion of three book chapters.
She is frequently invited to speak before local and international audiences, and has received several national and international scientific awards. Nationally, she is the recipient of the 2018 #CocreateSA Inspiring Fifty Women in Technology Award and the 2019 recipient of the UWC Institutional Engagement Award. Internationally, she is part of the South African winning team of the 2017 USA Department of States TechWomen Programme and a Visiting Professor at the University of Cergy Pontoise in France. She is also the recipient of various grant awards from the South African National Research Foundation and the Water Research Commission of South Africa, whose funds she uses to enrich her research activities and those of her postgraduate students. Fanelwa enjoys multidisciplinary research work such that she is an active national collaborator with colleagues at the Council of Geosciences, Mintek, University of Johannesburg and iThembaLabs. Internationally, she collaborates extensively in France, Mozambique, Zambia and the USA.
A chemistry research scientist, Fanelwa is an active member of the South African Chemical Institute (SACI), International Society of Electrochemistry (ISE), World Academy of Science, Engineering and Technology (WASET) and South African Young Academy of Science (SAYAS) where she is also a member of the executive committee. She also serves on the advisory board of Cambridge Scholars Publishing and is a board member of Team Buntu Africa, an online news platform, and the non-profit organization Each One Teach One, whose work is aimed at equipping non-profit organizations with the necessary skills to raise their own funds. She is also a recent member of the Africa Science Leadership Programme based at the Future Africa Campus at the University of Pretoria.
Early 2017, Dr Ajayi established AmaQawe ngeMfundo, a non-profit organization that works on providing on-site science, technology, engineering and mathematics (STEM) experiments for learners in marginalized communities. Later the same year, she and four other women in STEM established KasiMaths, a scalable low cost mathematics HUB for learners in marginalized communities after winning first prize at the prestigious TechWomen Programme in Silicon Valley. Dr Ajayi is passionate about STEM education and considers herself an educational activist and active mentor. She enjoys sharing her knowledge by giving motivational talks to learners on various STEM topics. Periodically, she engages with media where she uses the platform to encourage many stakeholders to consider the importance of providing bursaries and scholarships for students and about the importance of funding research.
BACK TO PROFILES