NEF Ambassador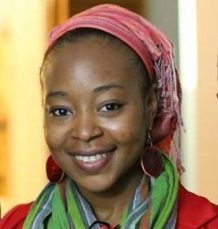 Halimatou Hima Moussa Dioula
Niger
Halimatou Hima Moussa Dioula is a PhD candidate at the University of Cambridge where she is a Cambridge-Africa Trust scholar, doing research in Development Studies. Her "ilimi Afrika" initiative hopes to create oases of innovation, learning and imagination in public schools across Niger and Africa.
Her research analyses the interconnectedness between various forms of inequalities, learning outcomes, and educational opportunities and further investigates trends and patterns that may explain how and why some students, particularly girls, succeed in furthering their education, while others don't.
Halimatou uses the concept of "ilimi", often translated as knowledge or education, to challenge, question and reimagine educational systems in African countries. She went to Lycée Mariama of Niamey, before heading to the United World College in New Mexico. She holds a Master in Public Policy from Harvard University – Kennedy School of Government, through a Harvard Presidential Scholarship and HKS International Fellowship, and a bachelor in Africana Studies and Economics from Wellesley College where she was an Albright Fellow.
BACK TO PROFILES