NEF Ambassador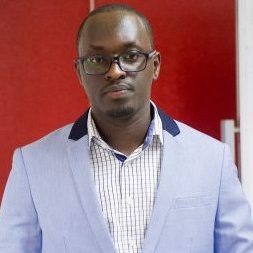 Bobson Rugambwa
Rwanda
Bobson Rugambwa is an entrepreneur, energy enthusiast and software engineer, with five years' experience, passionate about affordable and sustainable financial and energy technology solutions for Africa's bottom of the pyramid.
Also, he is a co-founder and CEO of MVend Limited, a Fintech company in Rwanda, developing financial inclusion tools for the unbanked. Bob has designed and developed payments aggregation gateway, enabling MVend to handle transactions from multiple mobile financial service providers as well as streamlining application development processes at Imaginet Rwanda, helping reduce costs, but also seeking to enable organizations use technology to increase efficiency and customer convenience and satisfaction
As well, he has been involved with the Uganda National Students Association as speaker and trainer for student leaders, as well involved in a social change project supported by Access to Finance Rwanda (AFR), to bring digital financial services to savings groups' members in Bugesera, and Rwamagana District. The project includes identifying the groups, deploying a mobile financial services platform and training and supporting the members of the groups for a period of six months, to ensure smooth transition from the traditional system of storing their savings in a box to a digital wallet. Other partners in the project are Africa Evangelistic Enterprises and Tigo Rwanda.
Bob has a Bachelor of Science in Computer Science from Makerere University and currently, he is finalizing his MS Information Technology program at Carnegie Mellon University, where he served as the President of the Students' Guild.
BACK TO PROFILES