NEF Team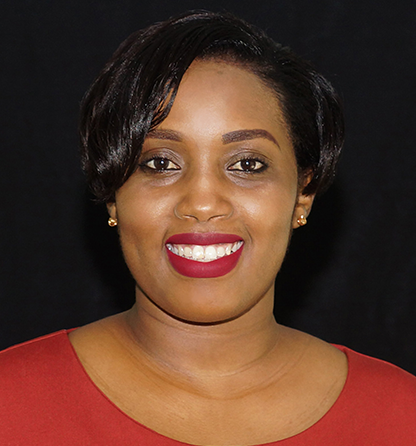 Diane Divine UMUHIRE
Industry Relations Manager Industry Initiative Next Einstein Forum
Diane Divine UMUHIRE is the Industry Relations Manager at the African Institute for Mathematical
Sciences(AIMS) based in Senegal.
Diane Divine as a passionate in Relations, she is in charge of implementation of all activities related to
the Work Integrated Learning(WIL) at AIMS Senegal, Industrial engagement and Exploring of Industry
Partnerships opportunities in Senegal and wherever across our network as well as the Coordination
regarding Employability transition of students and Alumni.
Previous to that, Diane Divine worked in Banking Sector with 10 years' experience on various positions
mainly in Relationship Banking, Electronic Banking, Process Department and Operations Department.
Diane Divine holds a bachelor's degree in Business Administration and different certifications in several
areas. Divine is fluent in English French and Kinyarwanda.
BACK TO PROFILES