NEF Ambassador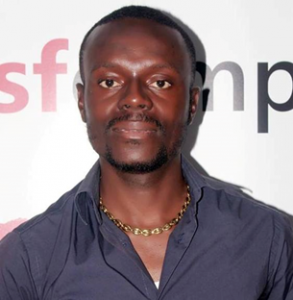 Obin Guiako
Ivory Coast
Obin Guiako is a computer professional and Geolocation. He is active in social entrepreneurship and advocates for development of disadvantaged neighbourhoods in order to reduce disparities between populations by promoting access to information and digital technology in these areas.
He is the Chairman and Co-Founder of Baby Lab (Community for the free digital manufacturing and use of free software), the first Fab Lab Ivorian that is part of the MIT directory. He works with his team on the Han Yê Koi Tsan project (which provides digital solutions for a sustainable planet) to solve the problems of climate change by drawing upon business ideas.
Mr. Guiako holds a diploma of higher education in new information and communications technology at the Higher Institute of Technology of Ivory Coast. He recently served in the Young Leader Program BSF Campus Libraries Without Borders to invent tomorrow's libraries in the countries of Francophone Africa. He was also an Ambassador for Africa Code Week and participated in the Kid Lab program because he believes it takes action to introduce as many children in the Ivory Coast in computer code.
BACK TO PROFILES