NEF Fellow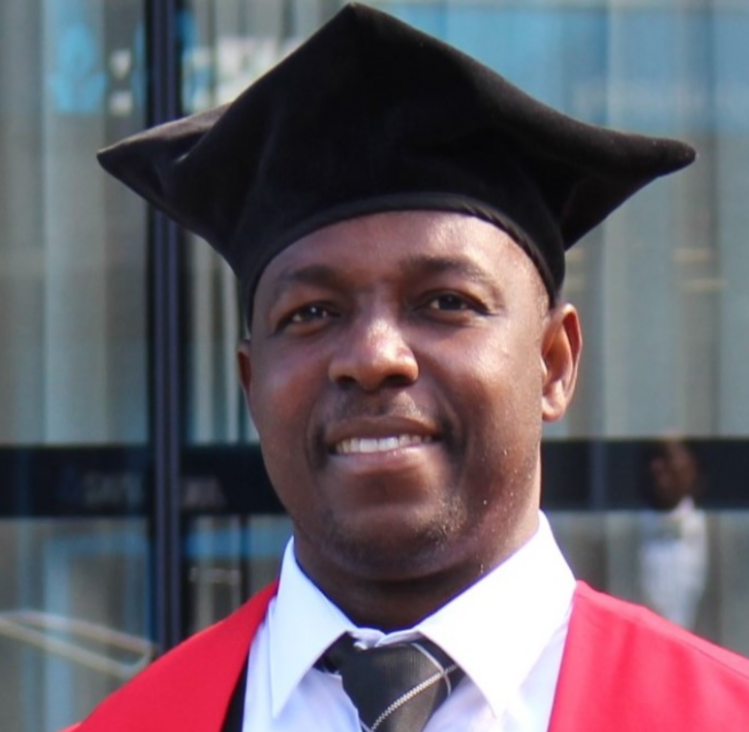 Daniel Akinyele
Country:
Nigeria
Area of Research:
Electrical Engineering
Institution:
Bells University of Technology, Ota, Nigeria
Einstein Challenge:
Einstein Challenge: Daniel's work seeks to gain deeper insights into planning, developing and managing new electrification systems for energy-poor communities using the social-technical-economic-environmental-policy (STEEP) model.
Daniel was born in Lagos, southwest Nigeria. He wrote his Senior School Certificate Examination (SSCE) in 1998, and attained distinctions in Mathematics, Physics and Chemistry subjects. His strong background in science made him choose a career in engineering.
Daniel proceeded to Osun State Polytechnic, Iree, Nigeria in 1999 for a National Diploma (ND) programme in Electrical and Electronics Engineering. He completed this programme in 2002 with a distinction grade, and as the best graduating student in the Faculty of Engineering. Shortly after the ND programme, he was involved in an industrial training at Port-Harcourt, Nigeria, where he worked with one of Shell Producing Development Company's (SPDC) electrical contractor at Agbada 1 flow station. Thereafter, he enrolled into the University of Ibadan, Nigeria's premier university, in 2004 to pursue a Bachelor's Degree in Electrical and Electronics Engineering through a direct entry admission. Daniel received a Bachelor's Degree in Electrical and Electronics Engineering in 2008, with First Class Honors. He was fondly called "Head of Department (HoD)" by his classmates at the University of Ibadan because of his dedication to study. In his final year of the undergraduate programme, he chose the electrical power option, and began to develop an interest in renewable energy technologies and how to address the country's energy shortage problem through the alternative energy resources.
After his graduation from the University of Ibadan, he was awarded a Commonwealth Shared Scholarship in 2009 for a Master's Degree in renewable energy systems technology at Loughborough University, Leicestershire, UK, which he obtained in 2010 with a distinction.
Daniel returned to Nigeria in 2011 and served as a senior engineer at the National Agency for Science and Engineering Infrastructure (NASENI) in Abuja, Nigeria – Federal Government of Nigeria's Agency that has the mandate to create science and engineering infrastructure in the country. He later joined the academia in 2012 as an Assistant Lecturer, before he proceeded to the Victoria University of Wellington (VUW), New Zealand, in 2013, for a doctorate through the Victoria Doctoral Scholarship. He completed the programme in 2016 as the first candidate in the Faculty of Engineering to obtain a Ph.D. in renewable energy at the Victoria University of Wellington. His thesis focused on techno-economic and life-cycle impact analysis of solar photovoltaic microgrid systems for off-grid communities, which produced results that have been published in top energy journals around the World.
His research bears an interdisciplinary bent and this has given him a deeper insight into energy solutions for remote and/or energy-poor communities. This academic standing and his scientific record provided him an opportunity for a one-year Postdoctoral Research Fellowship at the Andrew and Erna Viterbi Faculty of Electrical Engineering, Technion-Israel Institute of Technology, Haifa, Israel, from 2017 and 2018, where he led an energy system/policy research.
He is one of the six grantees of the African Institute of Mathematical Science (AIMS) small grants in climate change science, and he is currently working on clean energy options for sustainable electricity supply to remote locations. His expertise includes renewable energy, microgrid design, and planning, energy efficiency, life-cycle impact analysis and sustainability. He is a Senior Lecturer at the Department of Electrical, Electronics and Computer Engineering, Bells University of Technology, Ota, Nigeria, where he teaches undergraduate and postgraduate courses
He is registered by the Council for the Regulation of Engineering in Nigeria (COREN), and the CEO of Akindan Consult Limited – an energy consulting, training and leadership firm. He has about 30 scientific publications to his credit in international journals.
BACK TO PROFILES