NEF Ambassador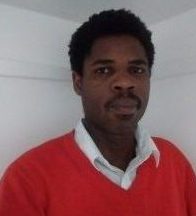 Stephen Malunga Manchishi
Zambia
Stephen holds a B.Sc. in Biological Sciences, from the University of Zambia, with a major in Microbiology. He was retained as a Staff Development Fellow, where after he pursued an MSc in Animal Physiology at Northeast Normal University in China, he fell in love with the brain (neuro -physiology).
He lectured Animal Physiology and other related biological sciences in the department of Biological Sciences at the University of Zambia, briefly before embarking on PhD studies in Reproductive Neuroendocrinology at the University of Cambridge in the UK.
Also, Stephen mentors' young boys and girls, inspiring them to venture into science fields at a young age. He and his colleague co-founded the Juniors & Seniors' Institute of Natural Sciences- mentorship network. This involves creating a network of mentors and mentees at various, layered levels ranging from primary schools to graduates through social media, as well as physical meetings as social media is not readily available to everyone, especially primary and secondary school pupils. The need for outreach visits by senior mentors to talk to groups of pupils, to share their experiences in their science journeys and options available inspired this initiative, so as to bridge this information gap, to help upcoming scientists make informed decisions early in life.
BACK TO PROFILES