NEF Ambassador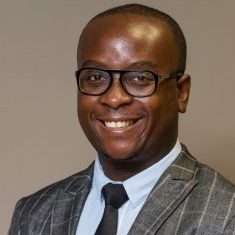 Ian Nyasha Mutamiri
Zimbabwe
Ian Nyasha Mutamiri is an Engineer with BSc and MPhil degrees in Electrical Engineering, who is very passionate about leveraging quality technology for social benefits. His research work in mobile language learning solutions for children (http://mynativ.com) has seen him being awarded two FIRE (AFRINIC) Grants in 2013 and 2016.
Also, Ian has been shortlisted for the Africa Prize for Engineering Innovation Prize from the Royal Academy of Engineering in London (2014) and has won a Tony Elumelu Entrepreneurship Programme Candidateship (2015). He was also runner-up for Best ICT Innovator (2015) award from the Ministry of ICT (Zimbabwe), after having received a WSIS (World Summit of the Information Society) Champion Award for contributing to action line 8: Cultural diversity and identity, linguistic diversity and local content, from the International Telecommunications Union, ITU.
In addition, Ian is a husband, father and a hobbyist music producer and sound engineer.
BACK TO PROFILES