NEF Ambassador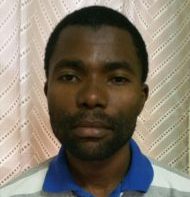 Anthoumani Moussa
Comoros
Anthoumani Moussa is involved in many Pan-African Organizations that sensitize the African people on development issues especially Comorian Associations which sensitize the Comorian people on the importance of Science and Technology.
He leads a Comorian association which fights against illegal migration encouraging them to stay in their country.
Moussa holds a PhD in African and Postcolonial Studies (Pan-Africanism) from Cheikh Anta Diop University Dakar, as well as a masters in African and Postcolonial Studies (African Civilization).
BACK TO PROFILES