Scientific Program Committee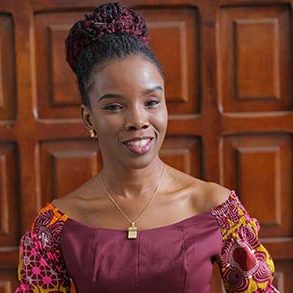 Elsie Effah Kaufmann
Senior Lecturer and founding Head of the Department of Biomedical Engineering, University of Ghana
President of the Ghana Society of Biomedical Engineers.
BSE, MSE and PhD in Bioengineering, all from the University of Pennsylvania
Dr. Effah Kaufmann's teaching and research focus on Application of Biomedical Engineering concepts in the Ghanaian context
Recipient University of Ghana's Best Teacher Award for the Sciences in 2009
She has been Quiz Mistress of the Ghana National Science & Mathematics Quiz TV Programme since 2006 and is the 2017 Impact Africa Summit Laureate for Education in Ghana. The award recognises her "exceptional and continuous contribution to science education in Ghana and for being a role model and inspiration to many young girls, activities which are vital to achieving Sustainable Development Goals 4 and 5".
She is also the recipient of the National Society of Black Engineers' 2018 Golden Torch Award for International Academic Leadership in recognition of her excellence in support of academics on an international level and exhibition of commitment to the Science, Technology, Engineering, and Math (STEM) fields.
BACK TO PROFILES