COMITÉ DU PROGRAMME SCIENTIFIQUE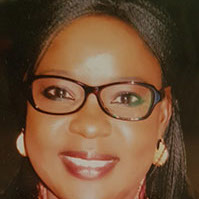 Prof. Awa Niang
Director of Higher Institute of Vocational Education of Richard-Toll/(Senegal)
Professor in Electronics, Universite Cheikh Anta Diop De Dakar
Director of Higher Institute of Vocational Education of Richard-Toll/(Senegal).
Professor in Electronics
Led  the Department of  Mechanical Engeniering of Polytechnical School (ESP) of the University of Dakar.
Conducts research in machine Learning in collaboration with various research laboratories in Senegal and France and has been responsible for  international  research programs.
BACK TO PROFILES