NEF Ambassador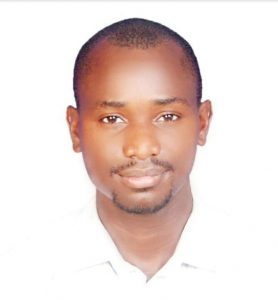 Louis Miwai Peter
South Sudan
Louis Miwai Peter, holds a bachelors degree in Business Administration (BBA) from Nizam College Hyderabad India and two diplomas, one in philosophy and social studies at St. Paul Major Seminary Juba South Sudan and another in Retail Management from Nizam College, Hyderabad India.
While at the University, Louis led many student' activities including; African students' Association top leadership in Hyderabad Telangana State and as well, he conducted many Exhibitions at school in various occasions and was the Sports Captain among others. On his return home, he decide to start a small local restaurant which he manages at the moment, due to the security and economic uncertainties in the country at the moment, that made it difficult to get a job.
Louis has led the most challenging and successful project as the President of (ASA-TS) African Students Association, with African Students in Hyderabad Telangana State (India) for the academic year 2015-16. Leading a body of around 10,000 students from different parts of the continent through a successful year, along with numerous activities and events that include a peaceful democratic election, was successful and leadership adventure that he undertook and accomplished.
BACK TO PROFILES