NEF Ambassador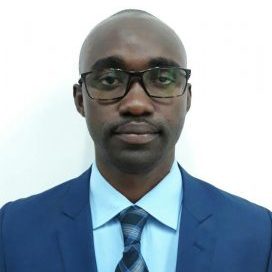 Hulem Emmanuel
Central African Republic
Hulem Emmanuel is the CEO of the Sun Technology World enterprise and the Assistant Manager of the Huawei / Vodacom Project.
In 2013, he had his BAC 5 in telecommunications and networks from Ecole Supérieur des métiers d'Informatique and Commerce in acronym ESMICOM (Kinshasa DRC). Also, Hulem holds a Bachelor's degree in Electronics General.
He served as a President Director General of SUN TECHNOLOGY WORLD, a company based in the Central African Republic, registered under the OHADA regime where he has been active for 1 year, specializing in business facilitation and support for companies in the Central African Republic.
Hulem was the first contact for LR-Group, which became a window to present on the opportunities of investments in CAR in the Agroindustrial sector, an innovative project known as "ADAMA PEACE FOR RCA" that will be one of the strategies for peace and economic development in the agricultural sector on the scale of 10 million US dollars for which the agreements will be signed soon for the execution
BACK TO PROFILES