NEF Fellow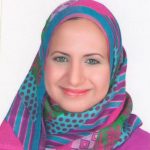 Maha Nasr
Country:
Egypt
Area of Research:
Nanotechnology for Cancer and Neurodegenerative Diseases
Institution:
Ain Shams University
Einstein Challenge:
Maha hopes to explore what lies beyond nanotechnology in the treatment of diseases, through the combination of novel biomaterials and formulation of new delivery systems.
Maha was born in Giza, Egypt. Despite being raised in a family of engineers, no one forced her to
follow in their footsteps, respecting her choice to pursue the pharmaceutical sciences. She began
her scientific journey with a Bachelor and Master of Science in Pharmaceutical Sciences at Ain Shams
University in Egypt. In 2011, Maha was awarded a Certificate in Pharmaceutical Bioinformatics from Uppsala University in Sweden. She went on to pursue her PhD at Ain Sham University with expertise in Pharmaceutics and Industrial Pharmacy.
Maha's research integrates pharmaceutical science and nanotechnology with other medical, biological and chemical sciences. She focuses on advanced technologies such as nanotechnology based drug carriers and composite delivery systems. She is currently investigating the possibility of creation of novel carriers for treatment of diseases, mainly for cancer and Alzheimer's. For her work, Maha was awarded two research travel grants (six months each) at the University of Central Lancashire, United Kingdom, where she was a Visiting Scientist and Researcher in School of Pharmacy and Biomedical Sciences and Institute of Nanotechnology and Bioengineering, and the University of Leiden, Netherlands, where she was a Postdoctoral Fellow in Division of Drug Delivery Technology. She was also awarded the Daniel Turnberg UK/Middle East Travel Fellowship for initiation of a research collaboration with the University of Bradford, funded by Wellcome Trust.
Maha has extensive teaching experience as Lecturer at the British University in Egypt, Misr International University and Ain Shams University. She is currently an Associate Professor of Pharmaceutics and Industrial Pharmacy in the Faculty of Pharmacy at Ain Shams
University. She currently leads a large team of researchers in several projects, some non-remunerated, others funded by agencies in Egypt, in collaboration with several Egyptian and foreign universities as well as Egyptian pharmaceutical companies and research institutes. Maha is a peer reviewer and editor in more than 40 international scientific journals. She has won several awards from funding bodies like Fondation pour l'Universite' de Lyon, TWAS/Biovision Unit in Bibliotheca Alexandria, FIP foundation for Education and Research, the National Academy of Sciences and Robert Bosch Stiftung.
She sees the NEF Fellowship as an opportunity for career building and believes Africa's youth must study science in order to meet the challenges the continent – and the world – faces. Maha is an Africa Science Leadership Program Fellow, a TWAS ARO Young Affiliate, a member of the Global Young Academy and a member of Arab-German Young Academy of Sciences and Humanities
BACK TO PROFILES