NEF Fellow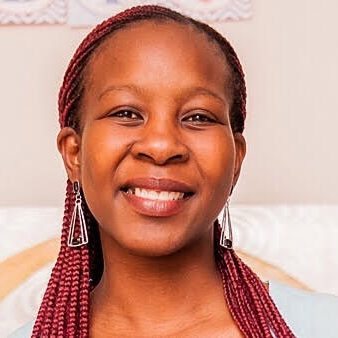 Salome Maswime
Country:
South Africa
Area of Research:
Medicine
Institution:
Wits University
Einstein Challenge:
Salome proposes to scale up the implementation of the perinatal problem identification program model to four other healthcare systems in Africa, which will enable a fundamental understanding of the direction the continent should take in terms of making data-driven policy recommendations on reducing perinatal deaths.
Salome is an obstetrician and gynecologist. She is also a lecturer at Wits University, and President of the South African Clinician Scientists Society. She was a research fellow at the Massachusetts General Hospital and Harvard Medical School, and previously a Wits Clinician Scientist Fellow funded by the Carnegie Corporation of New York.
She was born  in Limpopo province in South Africa. After qualifying as a medical doctor at the University of Kwa-Zulu Natal in 2005, Dr Maswime completed a Fellowship and a Masters in Medicine degree in Obstetrics and Gynaecology, and a PhD in Obstetrics and Gynaecology. She has worked in various hospitals in South Africa, and has spent the past 10 years working at the Chris Hani Baragwanath Academic Hospital in Soweto, Johannesburg.
Her research interests are in global surgery related to caesarean sections, and placental causes of stillbirths. She is an advocate for women's health rights and equity in maternal healthcare. She lectures undergraduate and postgraduate students and supervises MSc and PhD students.  Salome has published her work, and has presented them at many conferences and global meetings. She sits on many committees as an advisor and consultant, including the World Health Organization.
Salome has received awards for her tenacity and commitment to research in maternal health. She was acknowledged as a Trailblazer and Young Achiever by the President of South Africa in 2016. She also received the young achiever award from the African Business Network, Africa Forbes and CNBC Africa group.
Currently, Salome is now appointed Associate Professor and Head of Global Surgery at UCT.
BACK TO PROFILES