NEF Ambassador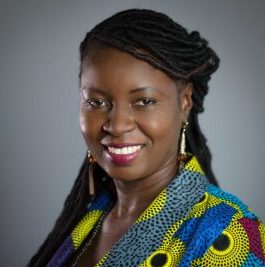 Salwa Supckie
Sierra Leone
Salwa Supckie Campbell is an entrepreneur and a mentor from Sierra Leone, with over 11 years' experience in data analytics and quality checks in charge of business development at Fix Solution.
As an Exchange TechWomen Fellow, she worked with one of the leading big data analytics companies in the world – Quid Inc. in 2016. Within the same period, Salwa played a major role in winning a project seed grant, to educate kids on solid waste management.
More so, she has experience in performance analysis and RF Optimization, training needs and customer relationship management from various roles and as well has served as a Network Quality Performance Manager and Optimization Lead in multi-national corporations.
Salwa holds a degree in Biological Sciences, at the Fourah Bay College, (USL) and has acquired numerous professional training in her line of work and is now devoted to mentoring and inspiring young girls interested in STEM and diverse disciplines.
BACK TO PROFILES