NEF Ambassador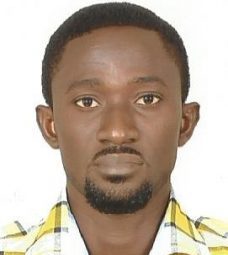 Peter Asare Nuamah
Ghana
Peter Asare-Nuamah is from Ghana, his research interest cuts across disaster management, climate change, education, e-governance and Pan Africanism. Currently, on the African Union Commission (Pan African University) Scholarship for his PhD at Pan African University, Cameroon. He holds a Master of Public Administration and Postgraduate Diploma in Research Methodology from Veer Narmad South Gujarat University, India where he received Hari Om Ashram Arpit Sir Prabhashankar Patni Medal and Smt. Sharda Ambelal Desai Prize awards.
He also holds a Bachelor's Degree in Information Studies, with Geography and Resource Development from the University of Ghana. Peter's fields of academic interest include Public Administration, Information Studies, Education and Governance. And as an Alumnus of the Indian Council for Cultural Relations (ICCR) Scholarship Programme, he has served in different leadership capacities.
Peter aspires to contribute to academia and society through research and teaching, particularly in the African context.
BACK TO PROFILES