NEF Ambassador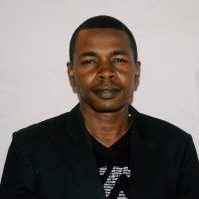 Mohammed Kamal
Sudan
Mohammed is a researcher, currently working and lecturing at University of Medical Science and Technology (UMST) as well teaches short courses at the National University, in the field of material science and is conducting a research project at Alneelain University currently. With his research work, Mohammed is developing drug charging and transportations system, through the use of nanostructured system, aiming to enhance CT and MRI imaging process and effectively delivering the drug to enhance cancer treatments.
Currently a project he is working on is supported by WHO Sudan and UNDP. He is collaborating on an invention project, aimed at guiding visually impaired individuals by the use of electronic cane. In 2012, he won several prizes, namely; an international prize in the scientific research leading 150 participants from many Arab countries and the minster of higher education prize for distinguished graduates in natural sciences Sudan inthe year 2012. Also, he won a scholarship grant for MSc from the Indian foreign minister – program ICCR. Kamal has exciting STEM advocacy projects in the pipelines, yet to launch a radio program about science & Tech at FM 95.3 Radio Africa.
He has held leadership roles, among which he was the president of Physics society at Alneelain University, where he was able to organize many events, including a week long science expo, awareness exchange programs for schools, to raise the awareness of students on science and conduct a demo of some scientific experiences. It is from these engagements, that he was inspired to organize "Promising youth" a program targeted at empowering the youth and executing activities in health, education, environment, and development.
Kamal has worked closely with Dr. Amna Khalid to launch Africa Science week in Sudan, making change and mentoring young Sudanese generation, to have a role in improving the community through science.
BACK TO PROFILES