NEF Ambassador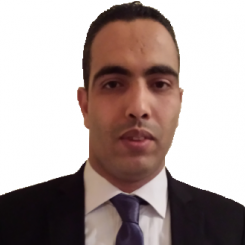 Dr. Lahbib Latrach
Morocco
Dr. Lahbib Latrach is a researcher at the National Center for Studies and Research on Water and Energy, with a PhD in Environment and Water Biotechnology from the University of Cadi Ayyad and a member of the Laboratory Hydrobiology, Ecotoxicology, Sanitation & Global Change at the Faculty of Sciences Semlalia, Marrakech and the Laboratory of Soil Science and Ecological Engineering Shimane University, Japan.
He has worked as an expert consultant at the International Institute for Water and Sanitation, where he was a member of International initiatives and cooperation with international organism like USAID and JICA.
Lahbib has contributed in the organization of international workshops and conferences in the fields of water and environmental. In 2016, he invented a new wastewater treatment technology (Moroccan Patent) and has published several scientific articles in international journals. His bi-cultural background and focus on community collaboration has led him to a number of volunteer opportunities and community leadership roles, in Talh Association for Water and Environment, where he worked as a vice president.
Currently, Lahbib is the Founder & CEO of WATECH 'Social enterprise' specialized in decentralized sanitation.
BACK TO PROFILES