NEF Ambassador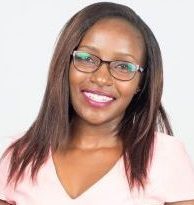 Chikondi Edward Shaba
Malawi
Chikondi Shaba holds a Bachelor's of Science in Chemistry, with a minor in Statistics and a Master of Science in Analytical Chemistry from University of Botswana. She is a Lecturer and Deputy Head of the Chemistry Department at Chancellor College of the University of Malawi and presently, responsible for assessing water chemistry of groundwater on a project "Hidden Crisis".
She has attended the SEANAC conference 2016 in Botswana, where she presented part of her thesis "GC-MS and LC-MS analysis of selected antibiotics in wastewater using a multivariate optimized dispersive liquid micro extraction technique.
Shaba was part of a team that published in the International Journal of Mass Spectrometry on "Characterization of tenofovir, tenofovir disoproxil fumarate and emtricitabine in aqueous solutions containing sodium ions using ESI-MS, NMR and Ab initio calculations".
She also leads an initiative, Malawi Girls in STEM, which aims at providing girls an opportunity to explore STEM fields, maximize their academic capacity and empower them to become citizens with a global perspective.
BACK TO PROFILES