NEF Ambassador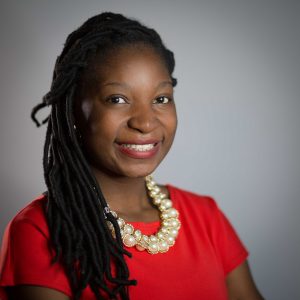 Arielle Kitio Tsamo
Cameroon
Arielle is a certified regular mentor, passionate about technologies, who strongly believes in the power of education. Prior to that, she was selected among the top 4% of the prestigious TechWomen program. Her perspective on technology, "much as its challenging, she believes it is a powerful and transversal tool, that is a huge opportunity for developing countries like Cameroon". 
Arielle is pursuing her PhD in software engineering for disease surveillance, University of Yaonde, Cameroon and is the founder of CAYSTI, an initiative that works on innovative technologies and methodologies to promote quality education and ensure effective learning. CAYSTI is a multi-awards winner, with concrete impact of creating the next generation of responsible tech leaders and reducing gender gap in STEM fields. 
She has also developed a tuberculosis control platform deployed in the 25 biggest TB units in Cameroon UMMISCO lab, in her first year of pursuing PhD, working on software engineering for disease surveillance. 
BACK TO PROFILES