NEF Ambassador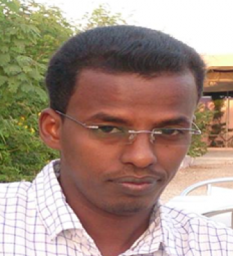 Ahmed Yusuf
Somalia
Ahmed Yusuf Galan born and raised in Bosaso and holds an M.Sc in International Relations from Preston University in Islamabad. Ahmed has a bachelor of Science from Karachi University and a Diploma in Environmental growth and Development from the Modern Institute of Informatics and Management) in Islamabad.
He did his thesis on "the impact of terrorism in Pakistan, as well did his research papers on "the Impact of Terrorism and Counterterrorism in East Africa" and the Promotion of Peace and Security in the East African Countries. Ahmed has worked with IOM as Operations Assistant for the Yemen returnees' response program.
Currently, he is the Regional Director of Puntland Agency for social welfare, where he is involved in saving the life and the dignity of the most vulnerable in the community.
BACK TO PROFILES