NEF Ambassador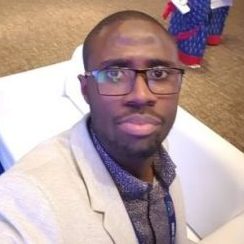 Adulai Bary
Guinea Bissau
Adulai Bary is from Guinee Bissau. He Holds a Bachelor's degree from Koffi Anan University of Guinea in IT and Management.
Currently, he works at Orange Sonatel as an IT support Engineer. Bary is also a seasoned entrepreneur and founder of 2 startups, namely; InnovaLab founded in 2016. InnovaLab is the pioneer innovation accelerator located in Bissau where they focus on ecosystem development initiates, mentoring & startup incubation, co-working space, etc.
The second startup is BIGTechnologies Sarl, founded in 2014. It provides software development, and is the first supplier of hardware and professional system, representing tech giants like Microsoft, HP, LEGRAND and ODOO, to name but a few.
In addition, Adulai is a Young African Leaders Initiative 2016 Alumni.
BACK TO PROFILES