NEF Ambassador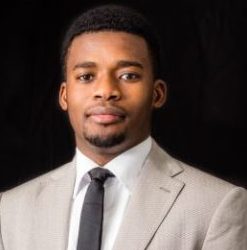 Abdoulaye Sidiki BA
Mauritania
Dr. Abdoulaye Sidiki BA holds a PhD in Mechanics from Bordeaux University, Engineer in Acoustics and Fluid in the speciality of Ultrasound's Non Destructive Testing of Paris Diderot University.
He is a founding member of the African Intelligence Network Scientific and Strategic, in partnership with the Pan-African Institute of Strategy, and is currently President of the "Network Diaspora RIM", a wide network bringing together Mauritanians from the French, the German, the Belgian and the Spanish Diaspora. The network is currently growing to other countries worldwide.
His research work focused on the design, manufacturing, and experimental characterization of a new concept of Smart Materials also called Metamaterials. Metamaterials have many applications ranging from high resolution imaging to submarine stealth, going through sound insulation. These works were the topic of three scientific publications in international journals.
Dr. Ba aims to develop these revolutionary materials (Metamaterials) for a better energetic efficiency of buildings in Africa.
BACK TO PROFILES