Board of Directors and NEF Team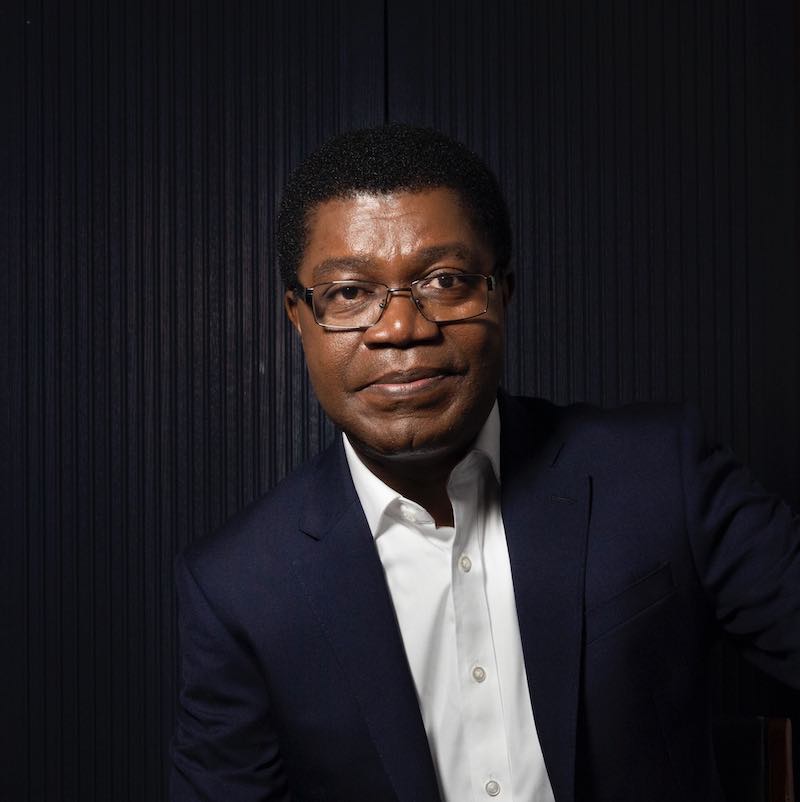 Thierry Zomahoun
Chair
Born in Benin, Thierry Zomahoun is President and CEO of the African Institute for Mathematical Sciences (AIMS), the first and largest pan-African network of centers of excellence in mathematical sciences.  AIMS mission is to empower Africa's brightest students to become innovators who leverage mathematics for socio-economic and industrial development of Africa.

A graduate of prestigious universities including HEC Montreal and McGill University in Canada, and the Graduate Institute for International Development Studies (IUHEID) in Switzerland, the Beninese-Canadian is a former member of the British strategic group on trade and investment issues in Africa. 
A grand strategist and specialist in political economy, he has worked for the past 25 years on the implementation of innovative projects and the creation of ecosystems for the transformation of the African continent through mathematical sciences and innovation. 
Under the leadership of Thierry Zomahoun, AIMS, which is reinventing the university of the 21st century, has received international recognition. Its nearly 2,000 alumni (to date) apply their knowledge of mathematics to solve grand challenges in agriculture, health and medicine, banking and trade, mobility and the digital economy – directly improving Africa's development.

In 2013, Zomahoun founded the Next Einstein Forum (NEF), a global forum for science and technology, the first of its kind in Africa, with the aim of making Africa the next global hub for science, technology, and innovation. The third edition will be held in Nairobi, Kenya on March 10-13, 2020.

An experienced business leader, Zomahoun is the Founder and President of SPG, an international technology firm specializing in the use of GIS, aerospace technologies, and mathematics for development purposes. He is also the President of ACIS (the Panafrican Center for Innovative Systems). ACIS is an incubator for African technologists.

In 2019, Thierry was nominated among the 100 most influential African personalities of the year in the innovation, health, and education sector by New African Magazine. In the same year, he founded the The Kifra Prize. The main objective of this prize is to reward scientific discoveries and ground breaking technological innovations that have a transformative impact on African continent.

Prior to his work at AIMS, Thierry Zomahoun was Chief Executive Officer of Impact First International, a Canadian international organization specializing in the development of SMEs, a member of the Board of Directors of the Canadian Council for International Cooperation (CCIC) and Regional Director for West Africa and Francophone of Right To Play (a Canadian international development organization).
Thierry Zomahoun and his family live in Kigali, Rwanda.
BACK TO PROFILES